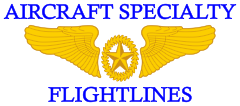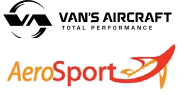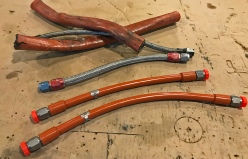 AS FLIGHTLINES was formed as a consolidated effort between Aircraft Specialty and TS Flightlines, the two leading suppliers of Conductive Teflon and CNC bent Rigid Tube Assemblies for Experimental Aircraft worldwide. In addition to an ever growing line up of complete hose installation packages for aircraft builders, we also provide Highly customized solutions to our OEM partners.

With our proprietary components, extremely Quick turnaround times, and extensive aircraft database, we will provide not only the best value in the industry, but also the absolute best quality assemblies in existence.

In addition to hose assemblies and hose kits, we also offer numerous other products which include custom Instrument Panels and a full CNC machine shop for custom parts fabrication.

We are supplying to an ever growing list of domestic and international OEM partners and teams who have entrusted us with providing the highest quality components to their customers. To to left side of this page, you'll notice links to some of the best companies in the industry. We are proud to be working with all of these incredible partners.

We are also working with several well known You Tube aircraft builders.

We are proud to be working with Mike Patey and to be providing the highest quality hose assemblies for his "Draco" and "Scrappy" Projects. For more information on these incredibly cool builds, check out his You Tube Channel.

Mark Pensenstadler is an avid builder who recently completed a Zenith Cruzer project. Now, he is building a Zenith Super Duty and we are happy to be working with him to develop drop in fuel and brake hose systems for this aircraft. Check out Kitplane Enthusiast.

Adam from Aeroworks Productions is also building a 750 Super Duty. We are working with him to develop aftermarket components for the Super Duty Aircraft. Check out AeroWorks Productions.

Josh at Project 2 Aero is building a RANS S21. This is an incredible aircraft and we are working with him on a variety of aftermarket components.